Most useful customer reviews
Chris T
Unknown
Samsung Galaxy S4 Mini
24 June 2015
Bang for buck, a decent pair of headphones
Purchased these to replace the standard samsung headphones. Thought I'd look at some bluetooth headsets to do away with the wires. The Olixar X1 headphones were a decent buy. If you're an audiophile nut then these probably aren't for you BUT the sound is very good for the price. Connection was easy to set up and they stay connected with the phone in the pocket, no interuptions or cut outs. It does take a bit of getting used to as the band doesn't go over your head, it goes over your ears and around the back of your head. Very light weight as well, no discomfort. The button controls take a little time to get used to but with plenty of use you'll get the jist of it. If you want more, then pay more. Excellent service from mobile fun, very quick to dispatch. 5 stars recommended.
Jim W
UK
Olixar X1 Bluetooth Headset
13 June 2015
Good product, Great Price
Bought for my wife - who admits to being a technophobe. But didn't take her long to understand them, and she uses them for conference calls - comfortable and fit her small physique. May need to purchase another set for daughter, who pinches them for music...
Janice
United kingdom
iPhone 5C
2 June 2015
Easy to use and great sound quality
Easy to pair; comfortable to wear; easy to use. Great sound. I use them a lot to listen to downloaded podcasts of radio programmes. They also work well for calls and the other person hears me clearly. They do let in some external noise but not to an extent that it causes any problem. Indeed if you wear them while in a car you are not isolated from other sounds and what is going on around you (although I don't think they should be worn while driving). This is my second pair - the first developed a pairing fault but I was sent an immediate replacement under the warranty.
168 Reviews
|
Write a review
---
Additional information
Stylish and modern design suitable for any attire
The Olixar X1 Bluetooth Stereo Headset has been designed with style in mind, delivering high quality headphones that look great with any outfit and regarded as one of the best smartphone accessories by the Independent.
Featuring playback functions that allow you to play and pause music, flick through your favourite tracks - as well as adjusting the volume.


High quality wireless audio sounds great whether listening to music or making calls
As well as looking great as they sit comfortably behind your head, these headphones deliver rich defined bass when listening to music and also provides crystal clear sound during phone conversations with echo and noise cancellation.
Featuring a frequency response of 18Hz to 22KHz and a signal to noise ratio of 95dB.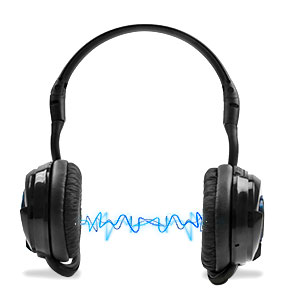 Built-in Li-Polymer battery that allows for up to 20 hours of talk/music time
The built-in 400mAh Li-Polymer battery allows for up to 20 hours of talk and music time from just one charge, with an impressive standby time of up to 400 hours.
The headset battery can be recharged from any laptop or computer with the included Micro USB cable.
Compatible with 'all' Bluetooth enabled phones, tablets and laptops
This headset utilises Bluetooth 2.0 and is compatible with all Bluetooth enabled devices - including mobile phones, tablets, laptops and more.
To pair your device with the Olixar X1 Headset - simply hold the middle 'telephone' button on the headphones for 7 seconds when the headphones are off. Once the lights begin flashing red and blue, use your phone to search for Bluetooth devices and select the headset from the list. If you are asked for a password or pin code, use '0000'.


Allows you to make or answer calls, even when listening to music
This high quality headset allows you to make and receive calls, whenever and wherever you are.
If your phone recognises an incoming call while you are listening to your favourite artist, the headphones will automatically mute the music - allowing you to enjoy your phone conversation uninterrupted.


Bluetooth 2.0 provides crystal clear sound from up to 10m away
The headset includes a Bluetooth range of up to 10 metres, providing you with the freedom to do as you wish - without concerning yourself the sound might cut out when you step away from your phone. Featuring a clever digital battery indicator, the X1 Bluetooth headset provides accurate and up-to-date information on your headsets battery life on all iOS devices. So you can constantly be aware of how much charge is left as well as when the headset needs recharging.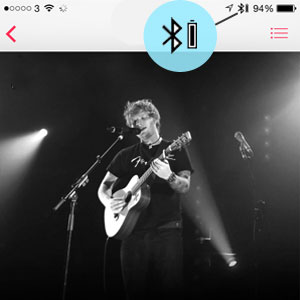 Features:
• Playback functions: Play/pause, next track, previous track, volume up and down
• Battery: Built-in 400mAh Li-Polymer rechargeable
• Standby time: 400 hours
• Talk/music time: 20 hours
• Radio performance: Bluetooth 2.0, Up to 10 metres